Good evening, Prism Optical is at the school this evening. They will be open this evening until 10 pm. They will also be providing services over the next two days from 9 am - 7 pm. They are located at the front of the school. Please use the side entrance on the high school side (northern front entrance).
Happy Saturday Monday, October 3rd from 4 pm to 6 pm. Family Photos in the MPR Tuesday, October 4th, School Photos
School Pictures Monday, October 3rd in the evening Family Pictures. Time TBA Tuesday, October 4th School Pictures. Class Schedule TBA

Shishmaref School currently has two job openings one for a Cook I and one for a Custodian I. The announcements have been posted around town and at the school. Please review this posting and submit an application if you are interested. Thank you, Shishmaref School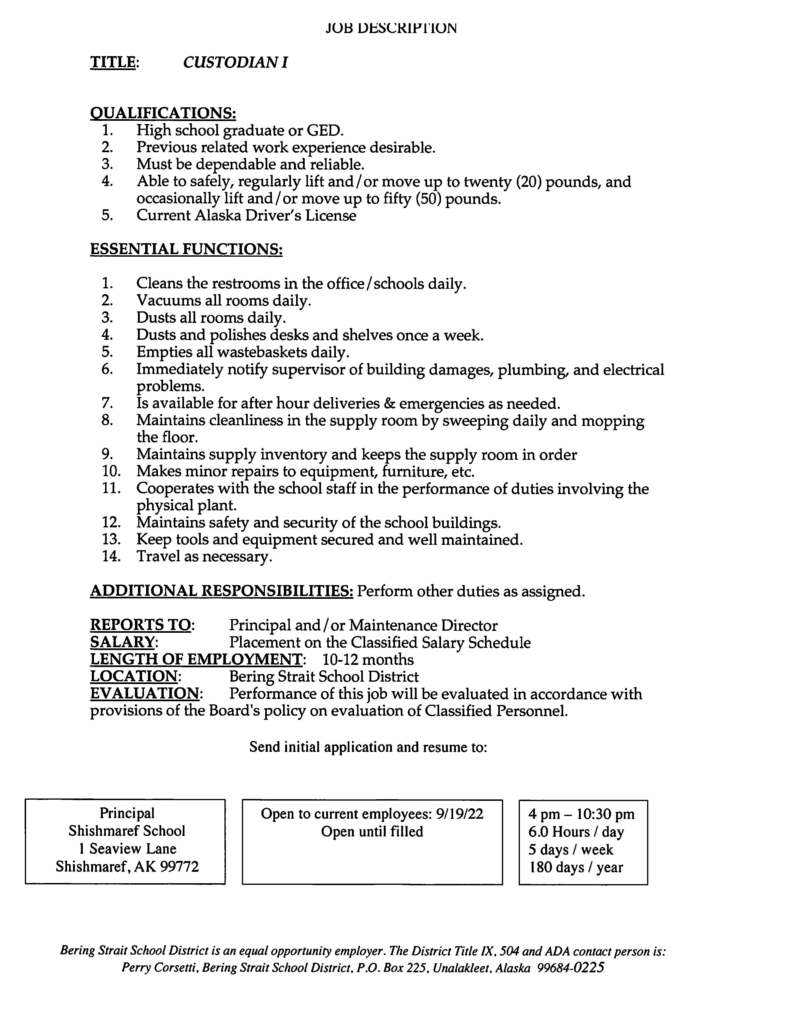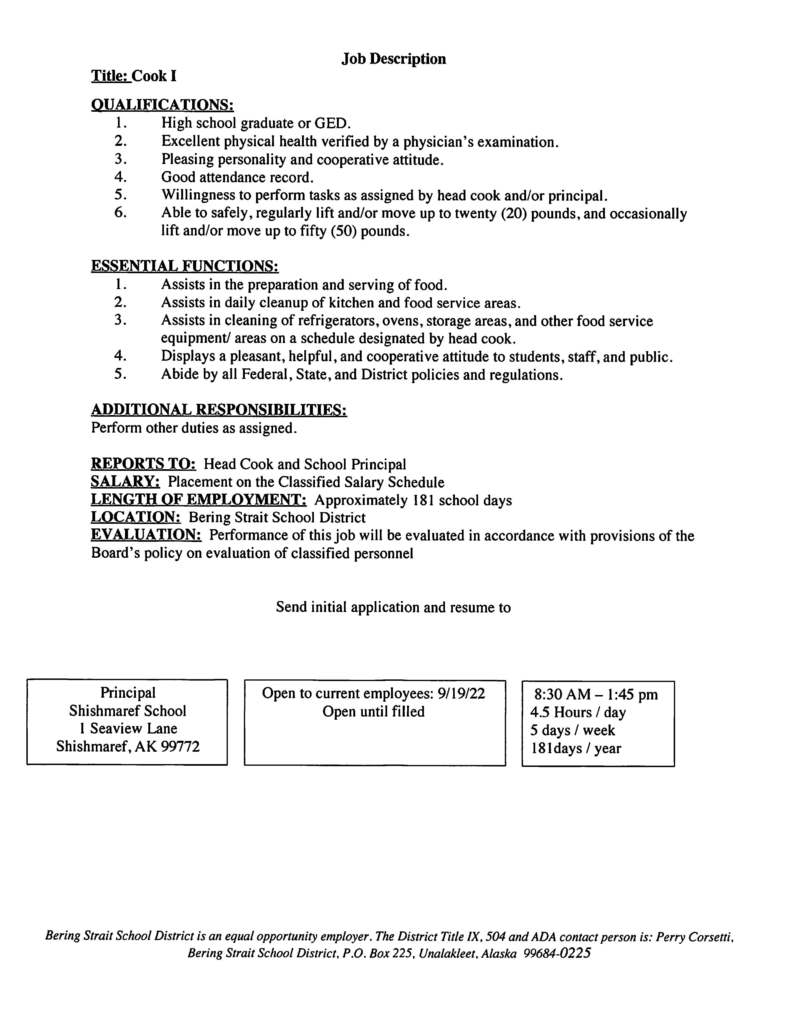 Greetings, To prepare for the Bering Strait School District Board Meeting the gym will be closed for this evening. No Rec or gym activities this evening, Wednesday, September 14. Thank you, Shishmaref School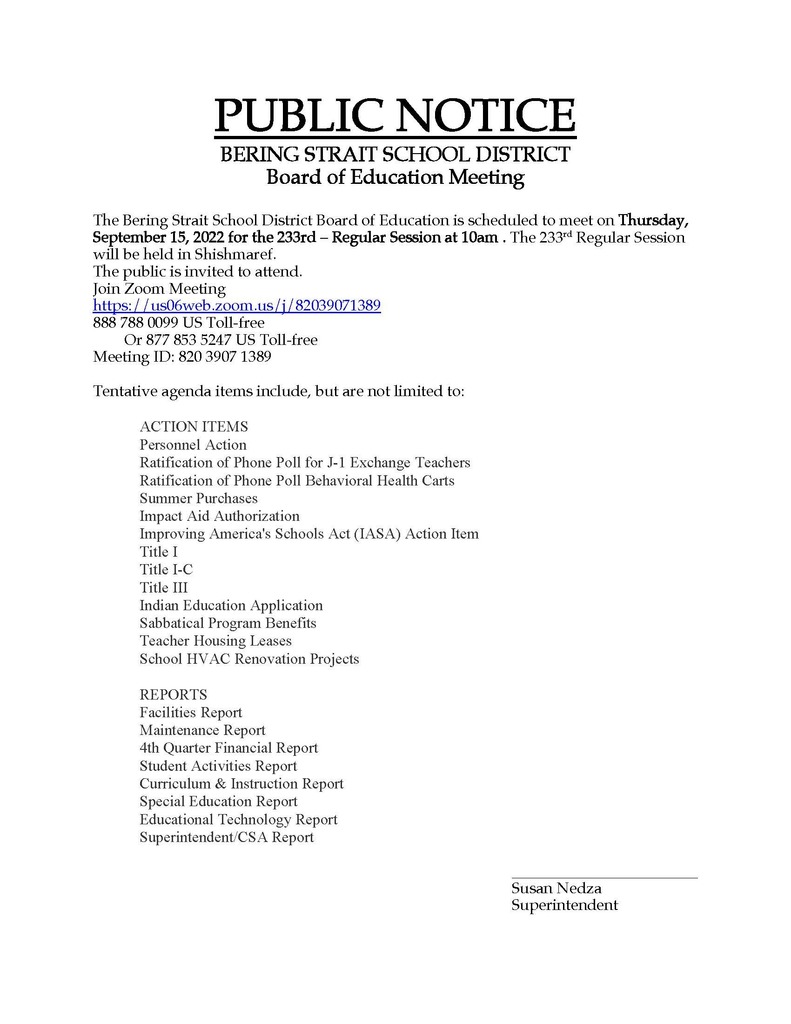 MIGRANT EDUCATION QUESTIONNAIRES 2022-23 DARLENE TURNER WILL BE CONDUCTING MIGRANT EDUCATION SURVEYS FOR THIS SCHOOL YEAR TO IMPLEMENT INFORMATION FOR THOSE OF YOU WHO HAVE TRAVELED 20 MILES OR MORE TO SUBSIST FOR FISH OR CROPPING OF BERRIES. YOU WILL FIND THE QUESTIONNAIRES AT THE SCHOOL OR AT THE POST OFFICE. PLEASE FILL ONE OUT IF YOU AND YOUR CHILDREN MEET THE CRITERIA DURING THE SPRING, SUMMER OR FALL TIME MONTHS. THERE IS A MINIMUM TOTAL OF 7 NIGHTS IN ANY ORDER. THE SCHOOL WILL ALSO HOST A SPAGHETTI DINNER SOMETIME IN OCTOBER TBA FOR PARENTS AND THEIR FAMILIES WHO ARE INTERESTING TO LEARNING WHAT THE MIGRANT EDUCATION PROGRAM OFFERS TO YOUR STUDENTS. IF YOU HAVE ANY QUESTIONS PLEASE CALL THE SHISHMAREF SCHOOL AT 907-649-3021 OR CALL DARLENE TURNER FOR FURTHER INFORMATION.

Dear Shishmaref Family, For two weeks, beginning September 12th, Monday -Thursday, we will be hosting TWO STEM Clubs (Science, Technology, Engineering and Math). Students will be working on engineering units including Designing Lighting Systems (Gr 2-3), and Engineering an Avalanche Protection System (Gr 4-5), which are part of the Engineering is Elementary curriculum developed by the Museum of Science, Boston. The activities are free, hands-on, and lots of fun! When: For two weeks, M-Th, Sept. 12-15, Sept 19-22 Grades 2-3: 3:30pm - 4:30pm (After school) Grades 4-5: 6:30pm - 7:30pm (One hour before open gym!) Where: Cafeteria A small SNACK will be provided, and PRIZES for perfect attendance! We hope to see you there.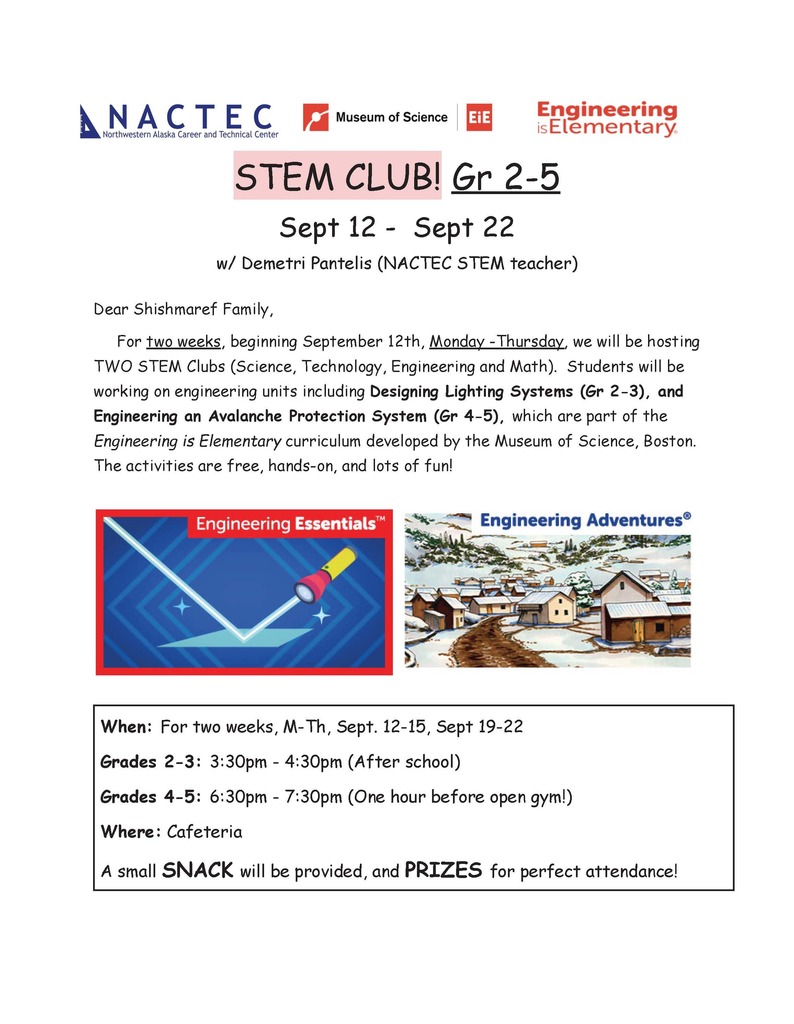 Join Russ Talvi, Business Advisor with the Alaska Small Business Development Center (AKSBDC.org and Alice Bioff, Business Planning Specialist, Kawerak, Inc for Starting a Business Workshop in Shishmaref on September 15 at 7 pm at the school.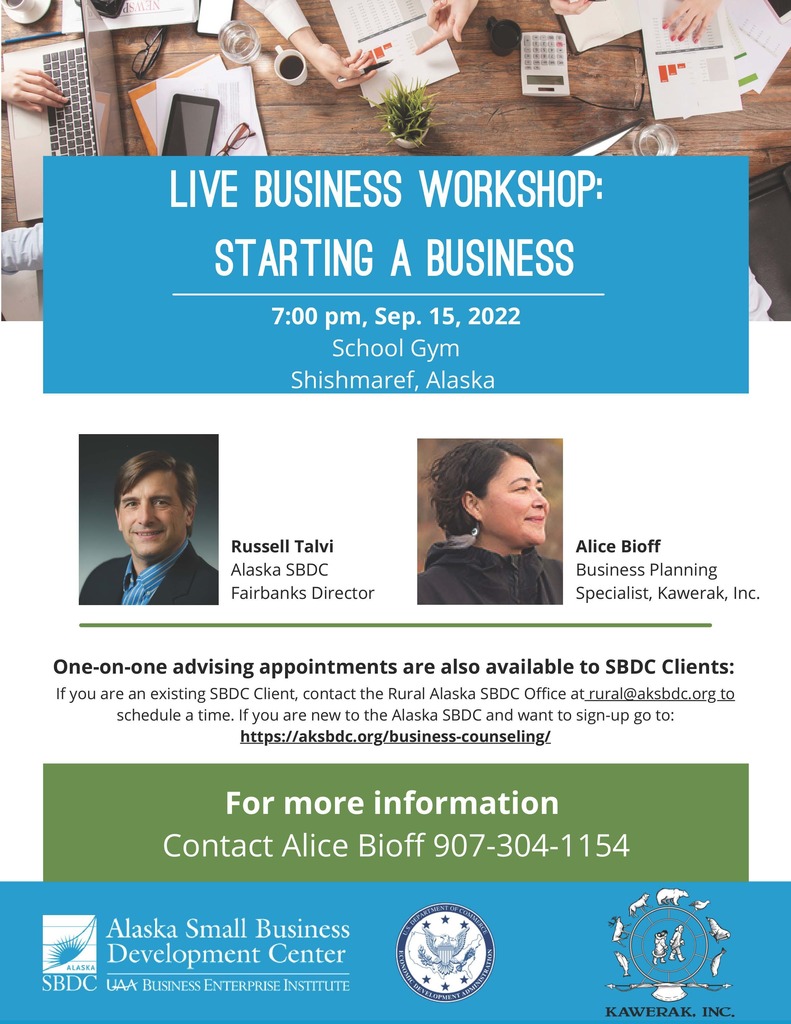 Together Let's Walk! Friday, September 9th at 4:00 pm let's walk for suicide prevention and awareness. Please come join us at the front of the school on Friday at 4:00 pm. See you Friday
Shishmaref School Open House at 6pm tonight. Excited to see everyone!
Good Afternoon- A reminder tomorrow September 7th at 6:00 Shishmaref School is having an open house. At 6:00 pm please meet in the gym for a quick Title 1 meeting. Look forward to seeing you
Good Morning Shishmaref Family On September 7th at 6 to 7 pm we are having a school open house. This will be a great opportunity to visit with your children's teachers and tour our new school. I would like to ask that all parents and students meet in the gym at 6 pm. At 6 pm we will have a quick greeting and a Title I informational meeting. We look forward to meeting you next Wednesday, September 7th at 6pm. Thank you

We received this update yesterday. The USDA supports the National School Lunch program across the country and wants to continue supporting students when school is out. So, this summer they're bringing the meals to you! When you sign up to get a Meals-to-You box, every week you'll get a Meals-to-You box delivered to your home for each of your eligible students. Each box will include 5 breakfasts, 5 lunches/suppers, and 5 snacks—enough food for each kid for a week! To register, go to
www.mealstoyou.org
.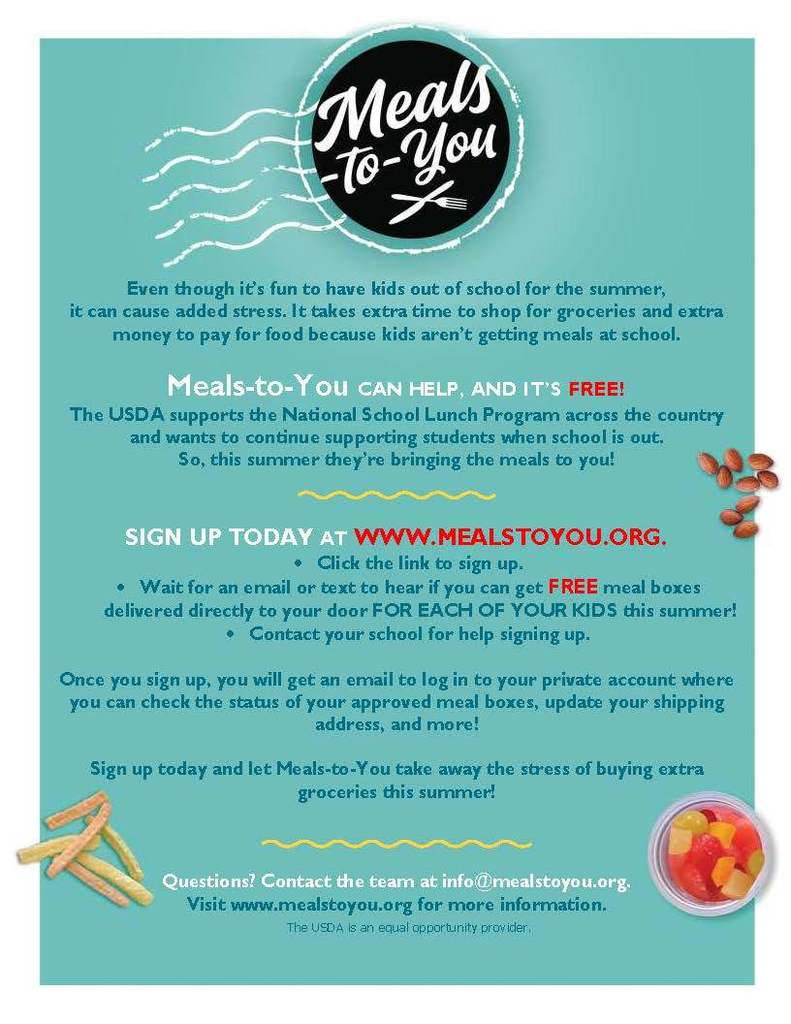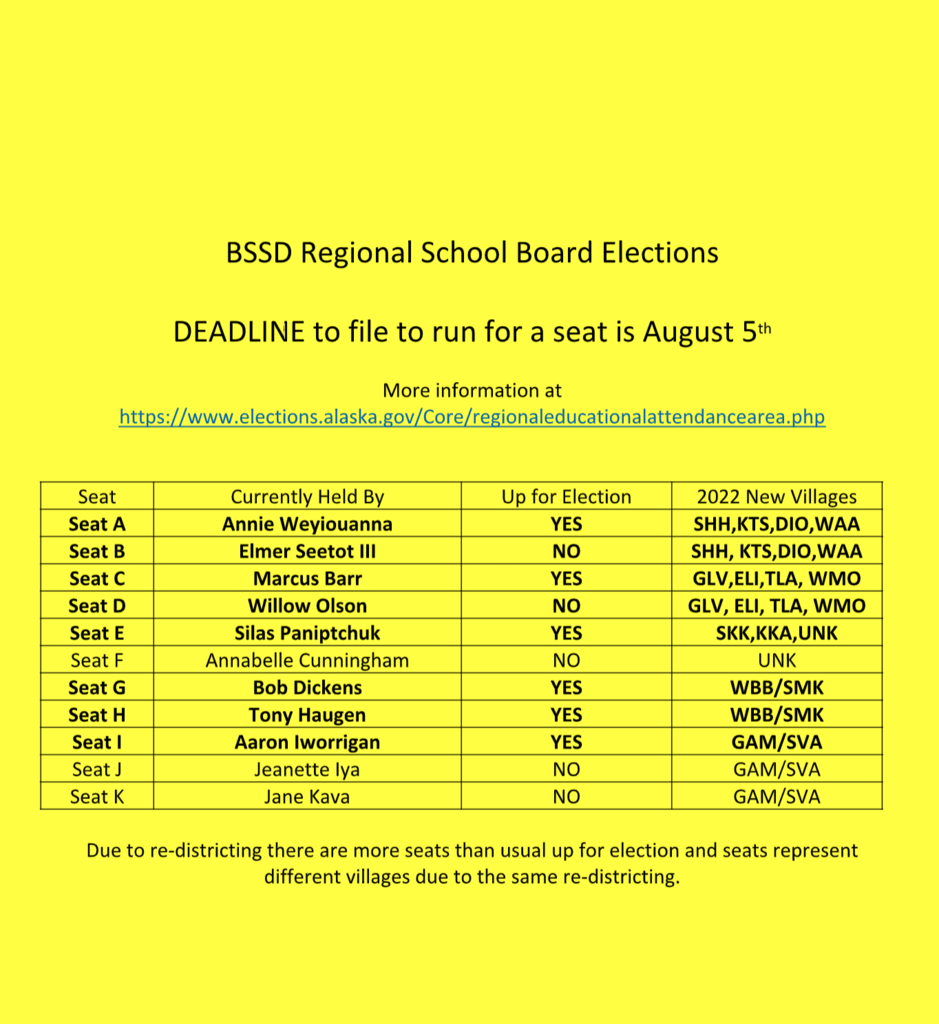 We are very excited about our Graduation Ceremony this evening at 6:00 pm in the School Gym. Please join the Class of 2022 in celebrating a historic milestone. Doors open at 5:30 pm. Congratulations to the Class of 2022.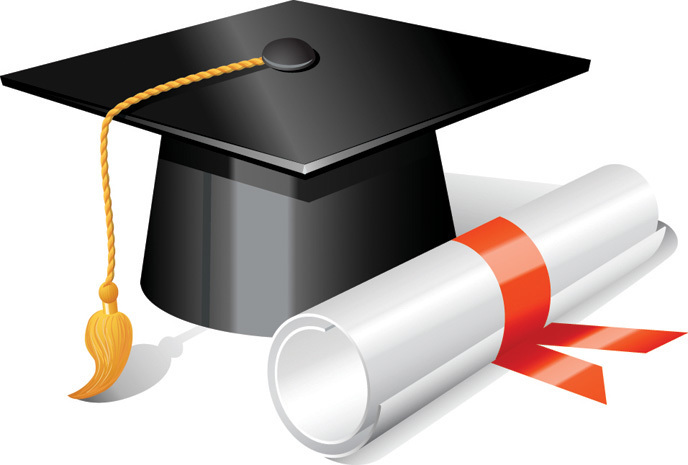 Please take a look at our end of the year events and times. Prom times were incorrectly listed in the flyer sent home. The correct times for the Prom are listed.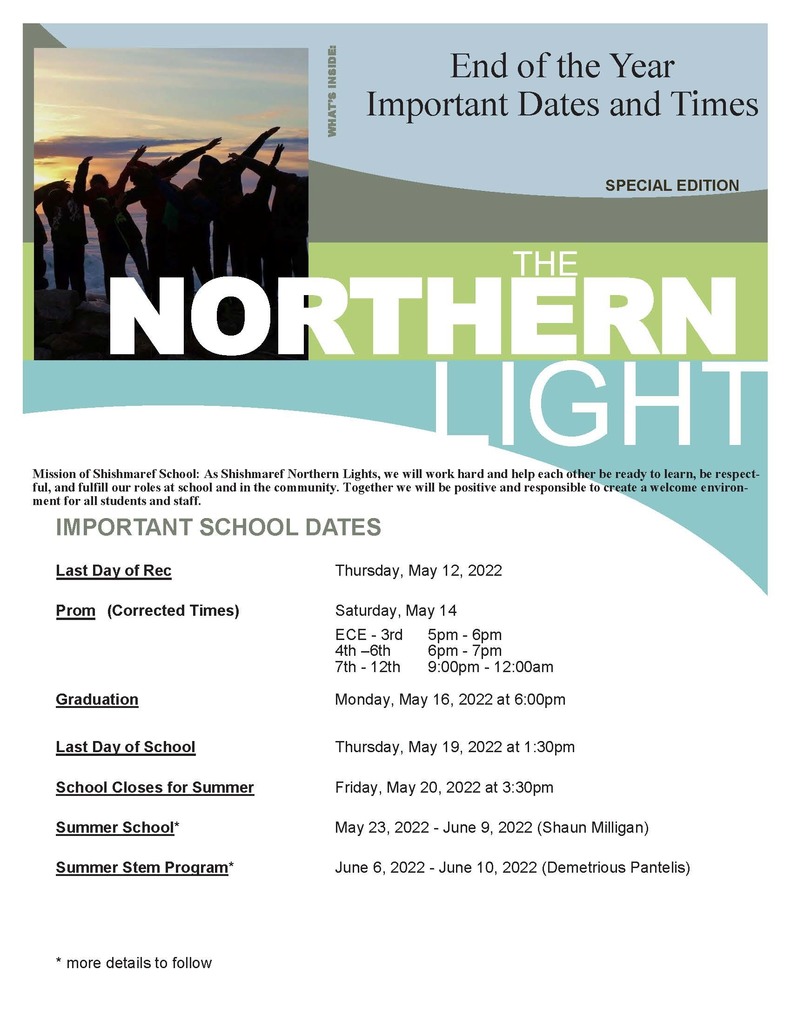 Congratulations to our winners of Best in Show! Thank you so much to everyone who took a moment to vote, did the hard work of creating artwork to submit, supported students in the submission process, or otherwise helped make this virtual event a reality! To view all winners and see the full show, follow this link:
https://sites.google.com/bssd.org/arts/k-12-online-art-show/2021-2022-art-show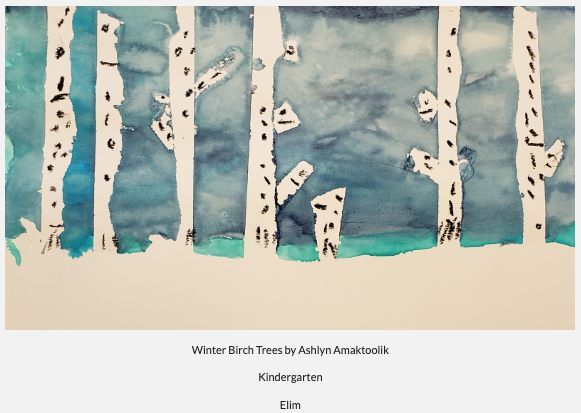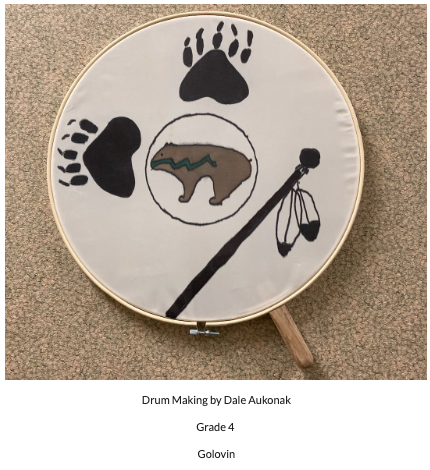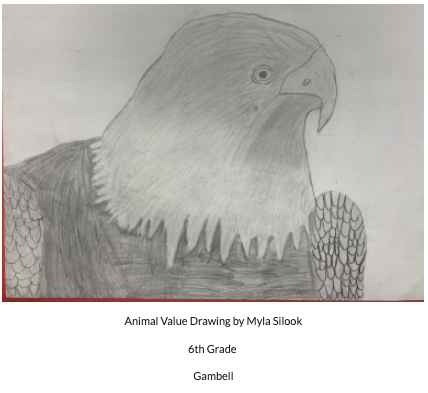 Nome Northwest Campus advisors Katy Tomter and Kacey Miller will be in Shishmaref THIS Friday, April 8th!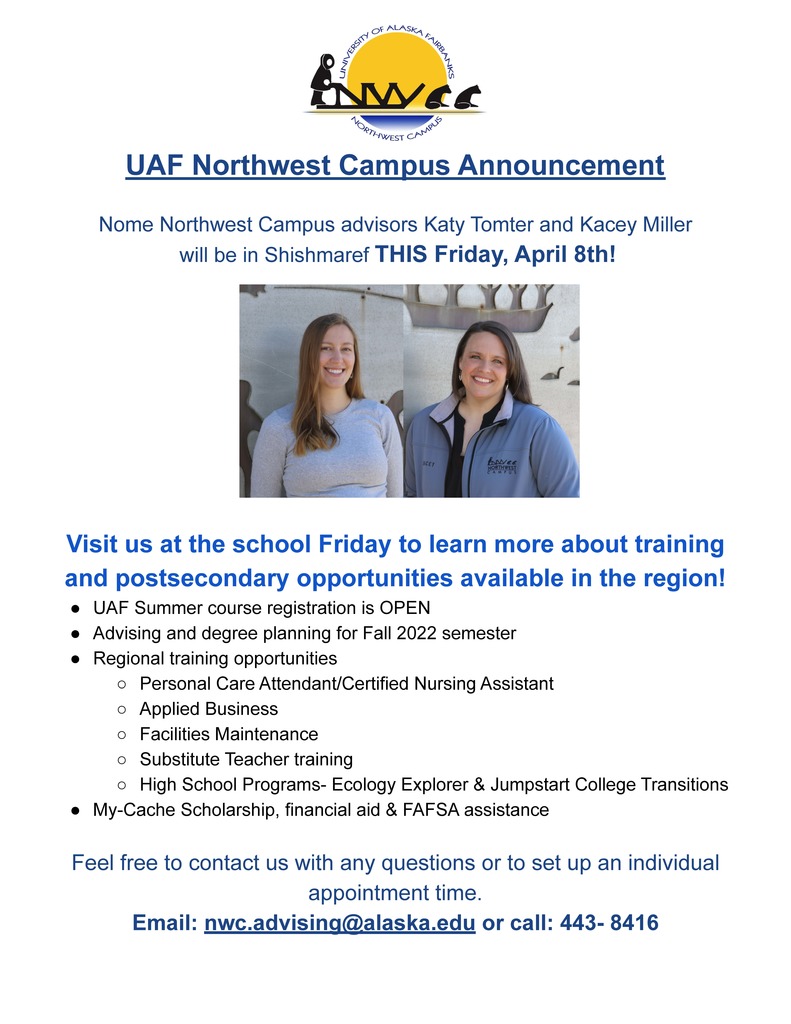 LIVING WITH COVID - Bering Strait School District NEW PHASE We are moving into a new phase of the pandemic moving more into endemic times in relation to covid. This means we will reduce our testing, tracking and mitigation from the very strict, reactionary type rules that were very important when we didn't know much about covid, when covid was much more severe and when we had less options for prevention and treatment. We will move now to more sustainable ways of interacting. These guidelines are encouraged in all schools while working closely with each school community. School closures will be much less likely and will be determined on a case by case basis and take into account staffing, safety and the need for students to have schools open for academics, social interaction and many other reasons. Shishmaref School